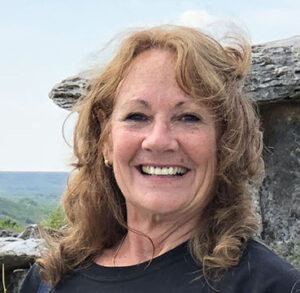 Cherise Hoak has been working in glass since her move from California to Massachusetts in 1999.
She and her husband spent 2 ½ years building their house in Berkley, Massachusetts where they now reside.
Cherise started working with stained glass and graduated to kiln-fired glass work which she has quite a passion for. It feeds her creative side more because she loves working in abstract form.
She is also a beekeeper and is very involved in making sure the public is aware of the loss of pollinators through her Bee Informed Group that she formed in 2014. She has always been environmentally aware of her obligation to mother earth and she continually strives to make a difference.
Aside from her glasswork she also is an avid reader and collector of books and gardens and a lover of her cats, Gypsy and Thumper.
Glass, of course, is her first love but it does not pay the bills…..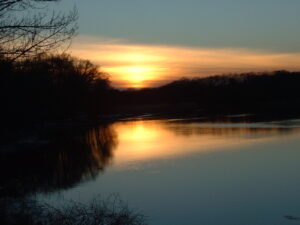 ARTIST STATEMENT:
"Glass is a very cold element to work in and I have this desire to put real emotions into my pieces and make them come alive, even in glass. I want them to show depth and feelings. I want to draw on fears and sentiments that everyone feels, and I want to see it in their faces when they look at my work."
Cherise Kratsa-Hoak